Home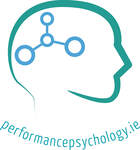 Question - Is your body controlled by your brain?
Yet few people consider that if their mind is better conditioned, their body will function more efficiently. Effective performance psychology support can facilitate significant performance improvement through
Increased motivation
Increased thought clarity, decision making and optimal attentional focus
Improved confidence
Improved inter athlete and coach-athlete relationships
Increased group unity, group cohesion and positive motivational climate.
​We cater for coaches, athletes, businesses, schools and groups wishing to take the next step in their development. We offer bespoke mental conditioning programmes and performance psychology support underpinned by sound, scientifically supported research.
Our performance and sport psychology services are applicable to the following: (follow links)
Individual & Team Sport & Athletic Performance

Corporate Sector Support - Leadership / Well-being
​
All programmes may be tailored to meet your exact needs. For more information, submit the contact form below or click on the
services
tab for links to information around team and individual support.

​
Check out information on my new online sport psychology course
here.
"Unleash Your Potential"